10 Reasons Why Summergrove Estate is The Ideal Wedding Venue!

Your wedding day should be nothing short of perfect, and that's exactly what our team is trained for. Summergrove Estate is set amongst 73 beautiful acres within the picturesque Tweed Valley hinterland with unbeatable coastal views, and this is just one of the many reasons you should choose our team to bring your day to life! We take 'all inclusive' to a whole new level, let me show you what I mean.
The Infamous Summergrove Estate Barn 

Our luxurious white wedding barn truly has everything you need to create a breathtaking space for your guests. Our all-inclusive package provides you with handcrafted timber tables, white wooden chairs, outdoor garden dining, table linen, linen napkins, crystal glassware and classic tableware. Just add your favourite florals and watch this space transform into something magical.  
A Designated Coordinating Team Just for YOU! 

From the moment you confirm your booking with our enquiries team, you will be introduced to our award-winning Coordination team, who will be with you every step of the way whilst you plan your wedding. You'll have the ability to fully immerse yourself in the wedding experience as your Coordinator and the Summergrove Estate team will assist in communications with the staff, vendors, and the kitchen team to ensure your wedding is everything you have always dreamed of. 

You'll be provided with a customised and detailed wedding schedule, as well as an electronic table plan and floor plan, to assist you and your vendors with organising your seating charts, table details and to further prepare for the big day!  
Ceremony Options! 
Whether you envision an elegant, open-air, garden ceremony, or a traditional, airconditioned, glass-fronted white chapel ceremony, we've got you covered! At Summergrove Estate, we go above and beyond to provide you with the variety you need to personalise your wedding day.  
Let's Talk Food

Whilst we're on the topic of options when you book with Summergrove Estate, you'll have a delicious lineup of serving styles and menu choices, catering to all tastes, food preferences and dietary requirements. We'll work together with our renowned team of chefs, to put together the perfect menu to suit the style of your day. Looking for the à la carte fine dining experience? Or maybe a relaxed, interactive, share style feast? Our award-winning team of chefs have you sorted, from canapés on the lawn, through to dining within the barn, we'll show you exactly why we've earned our previous ABIA awards! On top of all that, we also include complimentary cake cutting and platter service.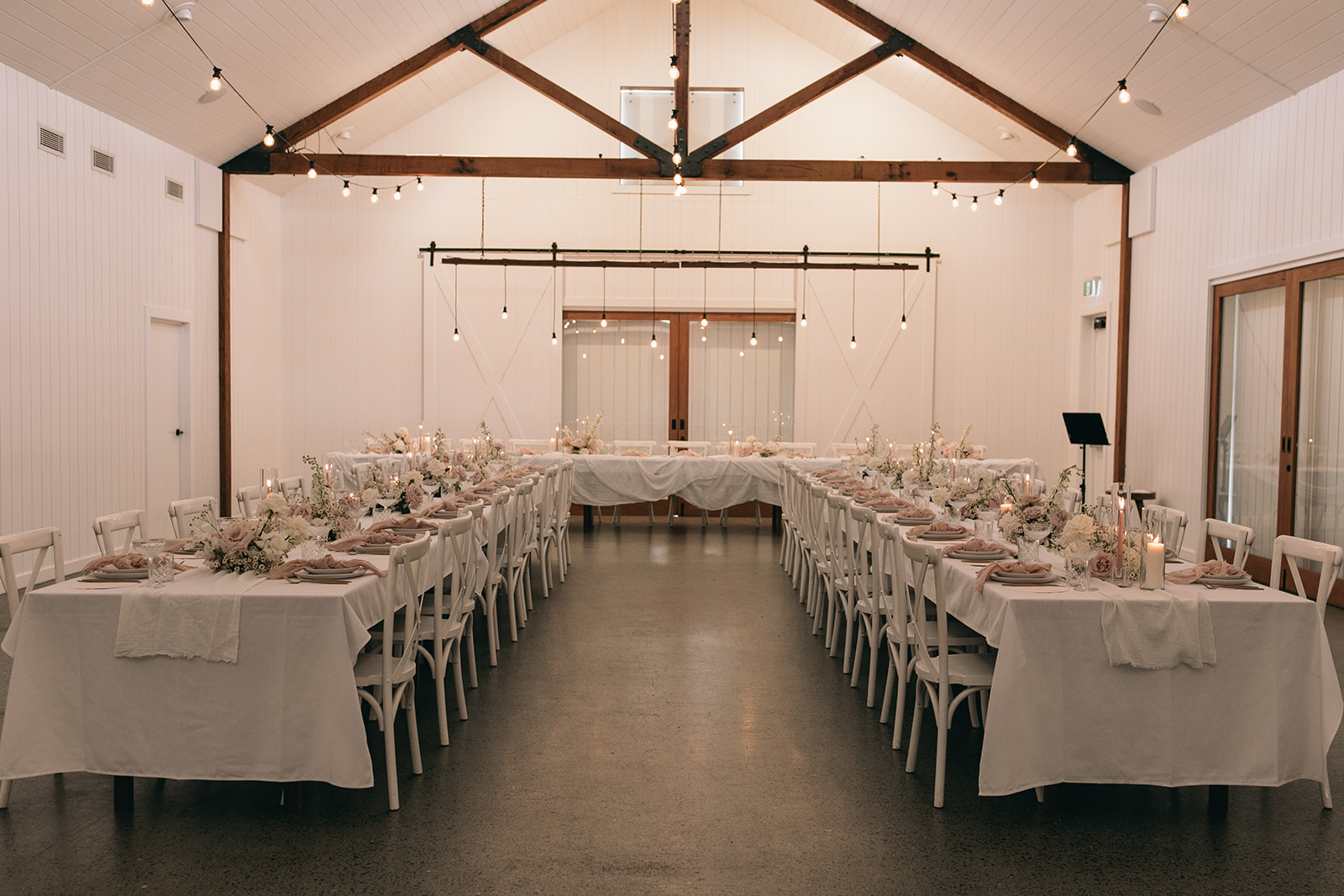 Our On-Site Beauty Room
Who doesn't love a whole morning of beauty prep? Relax with your bridesmaids and selected hair and makeup artists on-site within the beauty room, (located within the barn), from 7:00 am. Our on-site beauty room offers you and three of your bride tribe complimentary breakfast and lunch, giving you the opportunity to enjoy every minute of your day, whilst our team work their magic around you.  
Romantic On-Site Villa Accommodation
Finish your wedding day the way it started, feeling totally relaxed and taken care of by our team! Included in your package and conveniently located on our grounds, you'll find our breathtaking five villas, providing accommodation for ten of your guests, on the night of your wedding. 
Our exclusive villas not only extend your wedding day experience and remove the stress of transport at the end of your wedding, but they also provide a safe and secure location for your groomsmen to get ready and feel special too. 
Everything You need in ONE location 
There's nothing worse than losing precious time on your magical day. Lucky for you, you won't want to leave the dreamy grounds of Summergrove Estate! Within our 73 acre estate, you'll find a diverse range of incredible photo locations, made even easier accessible with exclusive transport provided in our convenient, on-site van.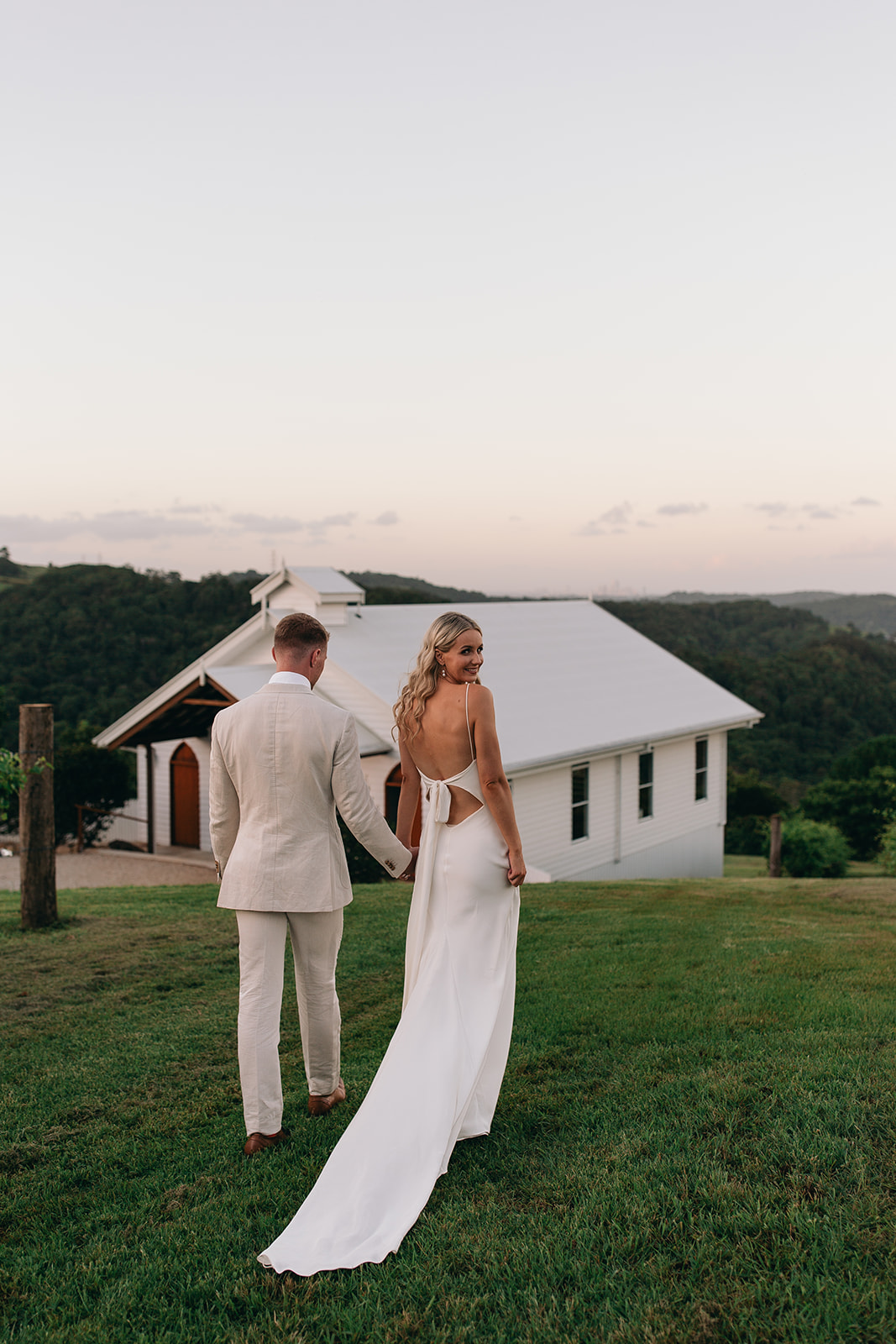 Light Up The Night! 
We do have one thing that truly makes Summergrove Estate stand out from the rest, and that's the ability to light up your night like no other with fireworks! The unique geographical location of Summergrove Estate permits us to successfully obtain fireworks approval, allowing us to offer you the chance to let sparks fly and finish your night with a BANG! 
Connected to The Best 
After some unforgettable years in the wedding industry, our team has developed long-lasting relationships with a variety of talented vendors, located from Brisbane to Byron Bay. We'll be sure to provide you with our suggested supplier list and offer the advice you need to narrow your choices! 
LOCATION! 
Summergrove Estate captures the exquisite beauty of the Tweed hinterland, alongside a European style orchards, a vineyard and a backdrop of our breathtaking coastline. All within a short distance from the Gold Coast airport, Coolangatta and Kingscliff! Schedule a tour with our amazing team today here. We'll welcome you with open arms and show you the full Summergrove Estate experience! You can also watch our virtual venue your here.